Let Mirwaiz lead war against drug abuse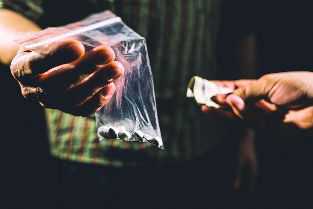 Mirwaiz Umar Farooq is one of the most influential voices in Kashmir. His call against drug addiction should be heeded to with all seriousness. The menace of drugs is consuming generations, particularly the new one. Kashmiri youth, talented and brilliant, cannot be allowed to fall victim to drugs. Guns have already done a huge damage to Kashmir's body politic. It is time now to pull them back both from drugs and guns.
Pained at the deaths and devastation caused by drugs, Deputy Commissioner, Srinagar, Shahid Choudhary, a man with innovative ideas and quite bold in his statements and concerns over the declining values in society, took to Twitter on June 21, with the words that had more appeal than those of many others: "Friday, let every mosque in #Kashmir speak loudly against rising drug-addiction menace. Society & families need to stand up. Laws, de-addiction and awareness won't be of much help otherwise." This statement of facts that should have led to soul-searching for all those who form the pyramid of society and claim to be speaking on behalf of people of Kashmir came after a resident of Srinagar asked Shahid to do something to curb the menace.
The Mirwaiz, chief cleric, who is known in politics as chairman of the moderate faction of the All Parties Hurriyat Conference, has been speaking on social issues quite loudly. He was more than louder in denouncing the entry of drugs into Kashmiri society on Friday. This was a profound message, and it became more profound as it came from the pulpit of the Jamia mosque from where he had been delivering political messages. The Kashmiri society cannot be allowed to fall victim to drug abuse.
There are many frustrations in Kashmir arising out of so many factors — hopelessness in atmosphere, joblessness and the daily stories of death and destruction. Many wonder how they can live as sane people in this land of murder and mayhem. It is not necessarily the phenomenon of unnatural deaths that comes with the gun cult but also the unending mourning in villages over fresh graves or the anniversaries of those who were buried there years ago. The drug smugglers are having a field day. They are not being checked as effectively as they should be. It is an industry in which Pakistan and the local drug mafia in connivance with the police are involved, exploiting the frustrations and innocence of the young. They are filling their coffers with no concern for the young in Kashmir.
There is a sense of shame among families to talk about children having taken to drugs, but remaining silent brings more misery and unnatural end with a stigma.
The Kashmiri society will have to rise on its own to curb this menace. And Mirwaiz Umar Farooq has given a clarion call to undo the designs of the drug distributors who are killing the younger generation by this poison. He has done first part of his duty as the religious head of Kashmir, and perhaps also as the Hurriyat chairman, but he needs to do more by reaching out to families and youth in each and every corner of Kashmir. It is no less than a religious duty. Since he has a credibility of his own, he can launch a campaign of social awakening, which is more important than any other issue at the moment.
["source=tribuneindia"]